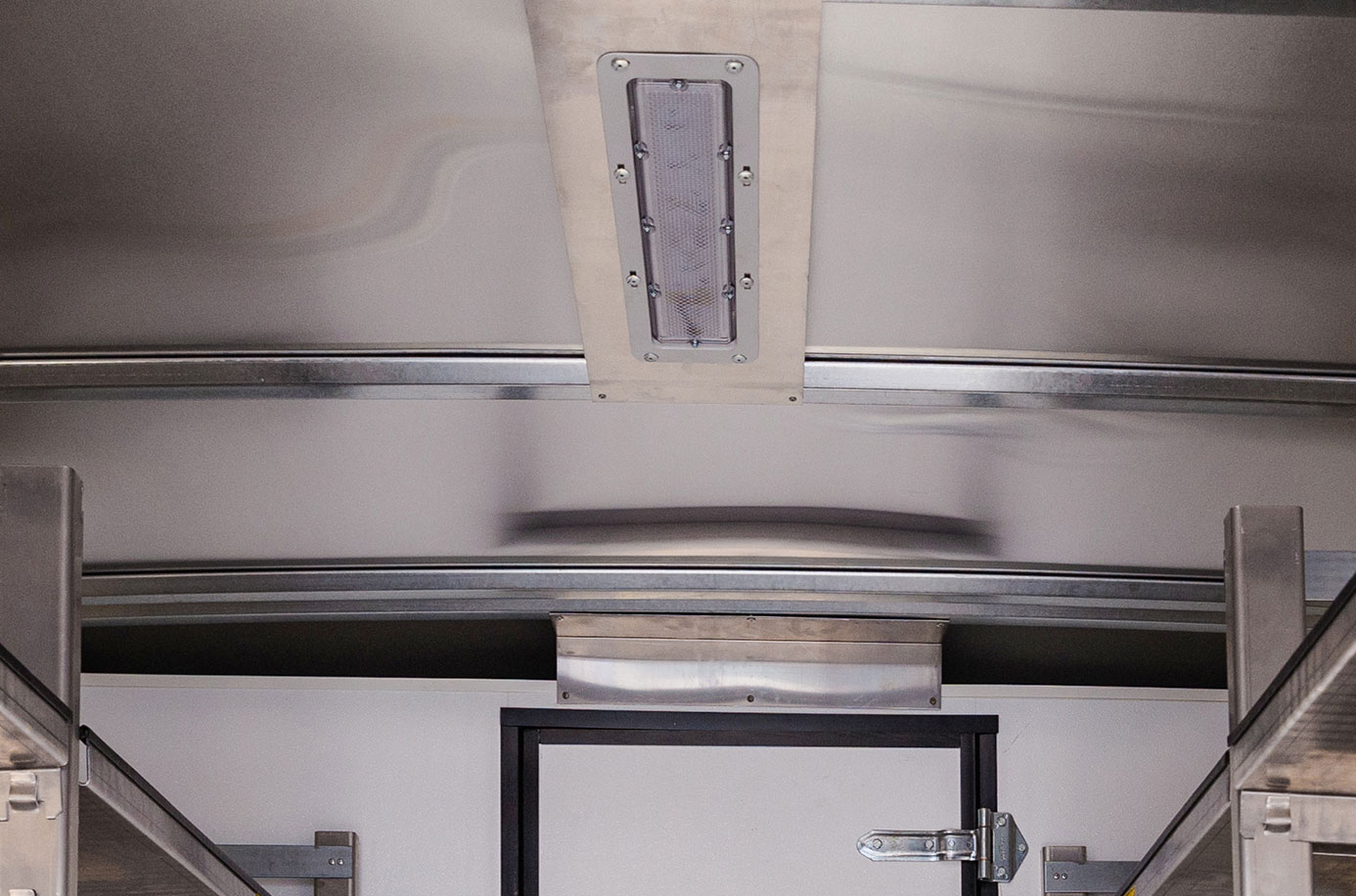 A Mickey Thermal Bear Refrigerated Van Body is designed to work and built to last. It is simply the finest refrigerated van currently on the market – and that's a pretty 'cool' prospect. Here is just a bit of background on not only the best-refrigerated van body on the market but the finest company that sells and stands behind it.
Top Features Of the Mickey Thermal Bear Refrigerated Van Body
Unlike during the manufacturing of old-school refrigerated van bodies, installation voids have been completely eliminated thanks to an unrivaled technique known as the Platen Process. Here, waste and over pouring are eliminated as insulation cavities are heated to 100° allowing for an optimum density of the insulating foam. It is far more accurate and less time-consuming than the manual process of hand shoring. Other features of the Mickey Thermal Bear Refrigerated Van Body are as follows:
Fully welded aluminum floor sections with seams that are watertight
To accommodate 3.50 inches of insulation, the floor is attached to 2.50 inches of composite isolators
To help eliminate product damage, no exposed fasteners inside the body
Smooth .090 glass board interior lining
6 inch, built-in aluminum scuff liner for wall protection during unloading and loading, which starts at the floor level
And when you need accessories or special parts to add to or with which to customize your refrigerated van body, Mickey is here with accessories, new and used equipment, a vast array of stock parts, and excellent service.
The Mickey Thermal Barrier Refrigerated Van Body Offers Precise Specifications and Options
Though a plethora of custom options are available if requested, this refrigerated van body has some standard specifications which all serve to make it the best-refrigerated van body available. Some of these are as follows:
Rear frame made from stainless steel
Insulated rear doors in optional thicknesses available but standard insulated roll-up (or swing) doors included
Various options of ranges available but standard side wall thicknesses are four, three, and two inches
Custom lengths are available, but standard lengths range from 28 feet down to 10 feet
Standard widths are 102 inches or 96 inches
Standard height can range from 190 inches down to 79 inches in 6-inch increments
Sub frame includes cross members which are 3 inch I-beams spaced on 12-inch centers
And, of course, because this is a product of Mickey Truck Bodies, it is backed by an unshakable reputation for support and service after sale. Additionally, you can rest assured that Mickey and our customer support specialists will be there to serve you before, during, and after you purchase your refrigerated van. Everything we sell we back with a three-year warranty that is rock solid.
Why Buy a Mickey Thermal Bear Refrigerated Van Body?
Mickey Truck Bodies has been family operated and owned since 1904. With our High Point, North Carolina main manufacturing complex we also serve customers through five other full-service facilities located countrywide. We are the undisputed leader in supplying van body parts when it comes to service and availability. Our massive inventory allows same-day shipping on many parts and equipment orders, as long as they are received by 2 PM Eastern Standard Time.
In 14 countries worldwide, Mickey trailers and bodies are sold – some of which are used by the world's most trusted, successful brand names. You will see our products in trucks owned by Lowe's Home Improvement, Nestlé, Pepsi, Nabisco, Miller Brewing, Frito-Lay, Federal Express, Coca-Cola, Anheuser-Busch, Airborne Express and others. We also offer fleet appraisal service on-site.