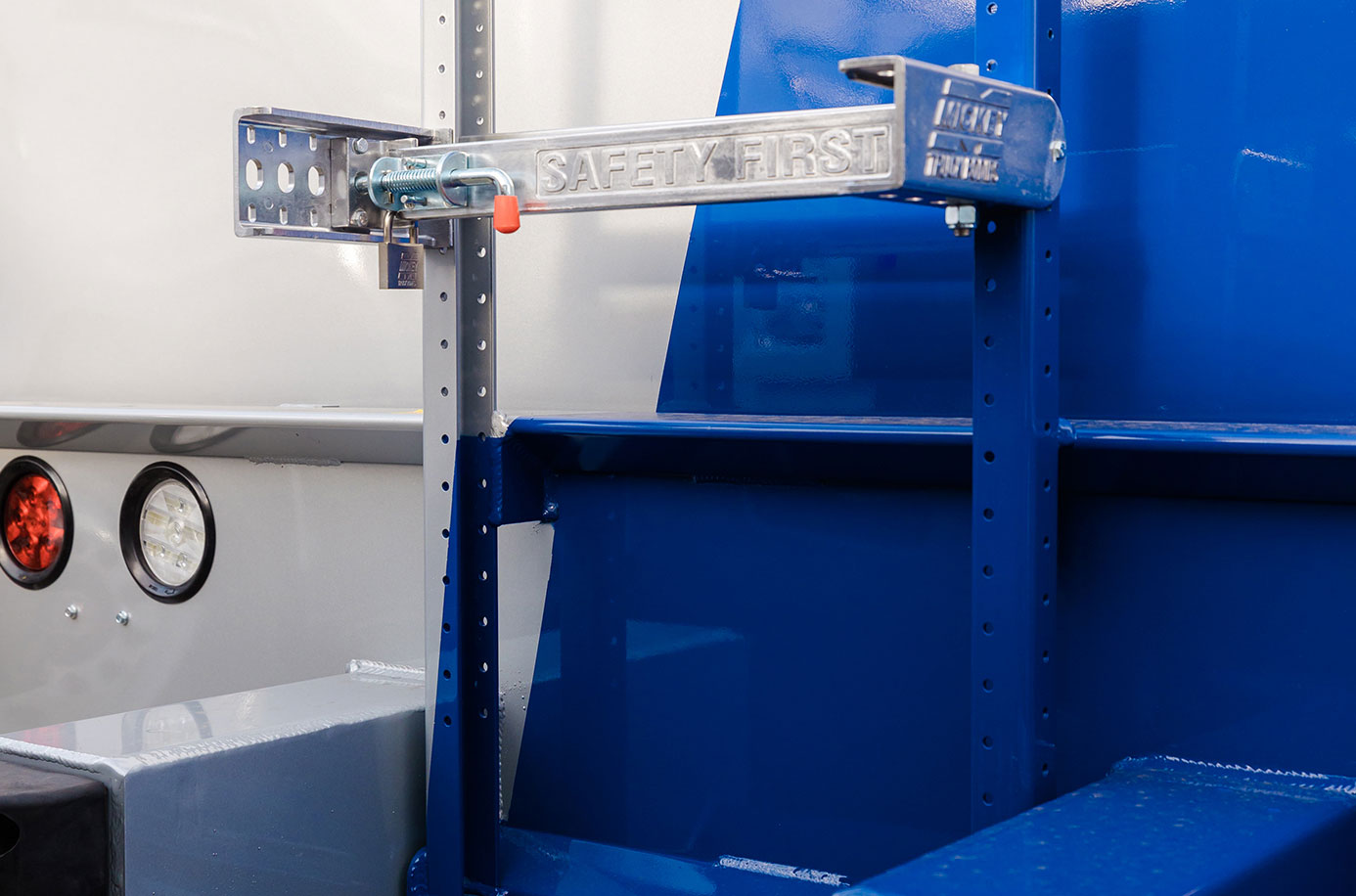 There are many reasons why purchasing a used beverage trailer is a good idea. Different individuals will, of course, have different outlooks on buying new versus buying used. But ultimately, buying a used beverage trailer is a frugal idea for most anyone in the transportation industry. It's simply a smart move for a good number of truckers. And buying one from Mickey Truck Bodies is the smartest move of all – thanks to the stellar reputation of our family operated and owned business since 1904. Here are a few reasons why buying a used beverage trailer from Mickey is a good idea.
Buying Used Is a Money Saver
Whenever you purchase used trailers, vehicles, or parts from Mickey, you know you will be saving some serious cash. You're not just paying less because the part or trailer is used, either. Mickey intentionally offers competitive pricing on everything we sell and guarantee fast delivery as well.
Mickey Used Beverage Trailers Are Inspected
When you buy a used car from someone off the street, you take your chances. But when you buy a used beverage trailer from Mickey you can rest assured that it is of the same quality and dependability as everything else we sell. Every used vehicle and part that we deal in has gone through a tedious inspection because we understand the industry and the importance of safety and reliability. When your trailer or vehicle needs maintenance of some kind, we have convenient locations all over the country for general service, customizing, and more.
It's Not Going to be Much Different From a New Trailer
Whereas buying a new trailer is nice, just like the new truck or car you bought, it depreciates the minute you drive it off the lot. Not so with these used trailers. You're already paying the discounted price because it's not new, but you're still getting the quality manufacturing and sturdiness that the new trailer has. This one has just been broken in for you. These trailers are built to take a beating. And, even if the paint job is questionable, you only need to paint it if you want your logo on the outside.
Consider Purchasing These Used Beverage Trailers
The inventory here is constantly changing so be sure to check out the current supply of beverage trailers on your laptop or your smartphone with our convenient mobile app. Here are just a few of the beverage trailers currently available through Mickey Truck Bodies:
14 Bay Mickey Trailer – This trailer is, indeed, a hard one to find. It is in excellent condition and features a height of 80 inches, depth of 44 inches, and 43 inch wide bays. It is a 2006 model and currently has the Budweiser logo on the side. Please contact us for pricing.
16 Bay Beverage Mickey Trailer – The trailer itself is in excellent condition with the tires at about 50% and the brakes at about 50% as well. It is a 2003 model and features a height of 88 inches, a depth of 44 inches, and 40 inch wide bays. Currently in blue, it has the white Bud Light logo on the side. If you are interested, give us a call for pricing. (We also have a 2002 Mickey 16 Bay Super Load Bear Trailer)
24 Bay Mickey Beverage Trailer – The condition of this trailer is classified as great. It is currently white with a blue and white Icehouse logo on the side. This 1995 trailer features a height of 88 inches, depth of 42 inches, and a width of 40 inches. Please contact us for general pricing, and painting and decal pricing if desired.
With the amazing savings, quality manufacturing, guaranteed inspections, phenomenal reputation, and stellar customer service that goes along with every used beverage trailer From Mickey, why pay full price for brand-new? Give us a call at Mickey Truck Bodies or check out our website to see what's currently available. And check back often because availability does change!